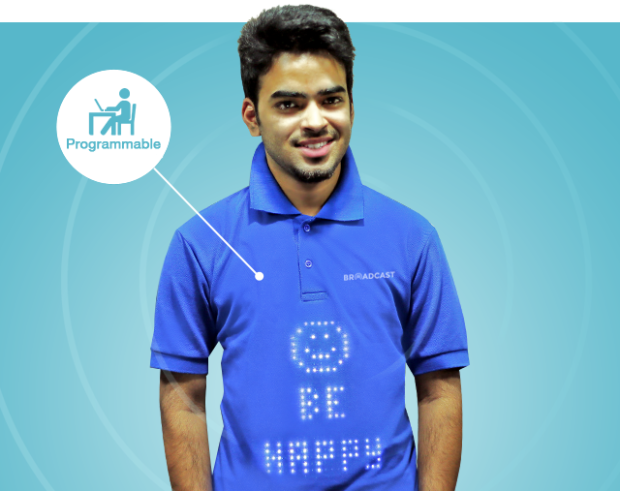 Broadcast, a wearable company based in India has just launched their LED-based T-shirts that allow you to customize and change any message on the shirt with the accompanying app. The app can be used to display text as well as shapes. The T-shirt is fitted with an LED panel that connects to a Bluetooth chip and a battery. You can also use the broadcast logo on the shirt to swipe through your different designs.
Customisation options include a round neck or collar T-shirt, LED panel on the front or back and of course sizes and colours.
Apart from your own personal use,  companies can also use these T-shirts for promotions. For example broadcast says that companies can display a live Twitter feed on the T-shirts or even use the API to have a specific content display on all the employees T-shirts.
Two other unique features include an ad platform that lets you use the T-shirt as adspace and earn money from it and also a gameplay option which lets a person use a smartphone as a controller and a friends T-shirt as a display screen.
The t-shirt has to be hand washed, and the battery has a life of around 4 hours and charges via a USB cable.